On Sunday, Pumpkin and I decided to give Daddy-man a well deserved rest. So we headed into London for a mummy-daughter day of art!
We started with drinks at Starbucks, then headed to the National Gallery.
We admired the beautiful architecture.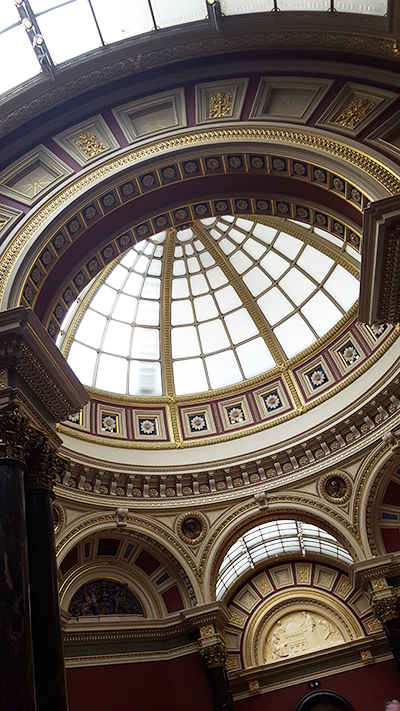 And practiced super-hero poses.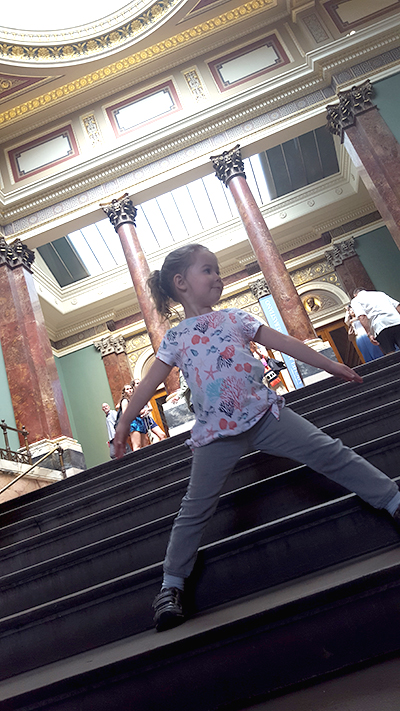 We looked at a giant mosaic.
And gazed at great works of art by Van Gough, Rembrandt, Monet, Seurat, Stubbs and Turner.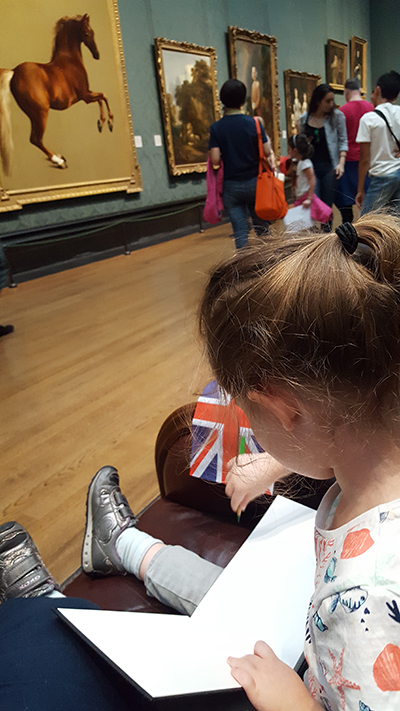 We drew pictures of some of them.
There was even an elephant.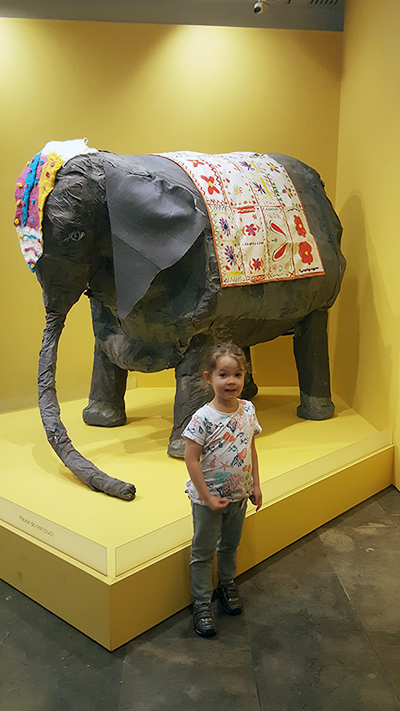 Before we left, there was just time for a mummy-daughter selfie.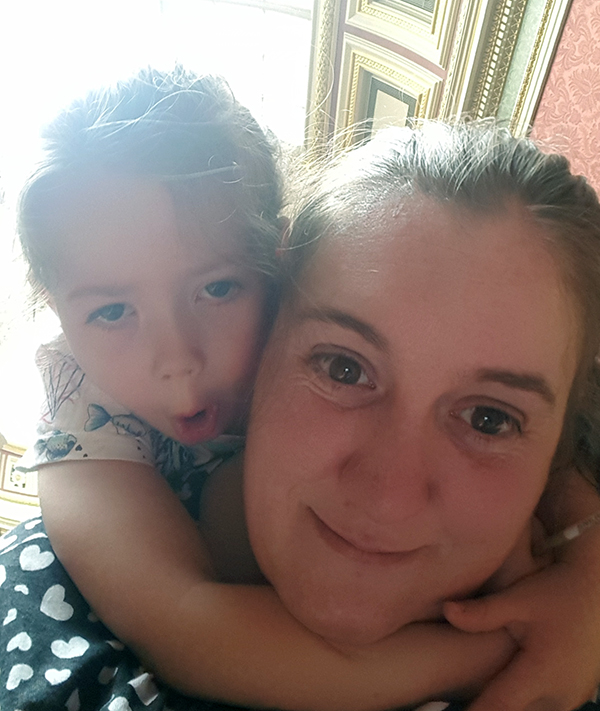 Then we walked through Trafalgar Square and gave a thumbs-up to the Fourth Plinth.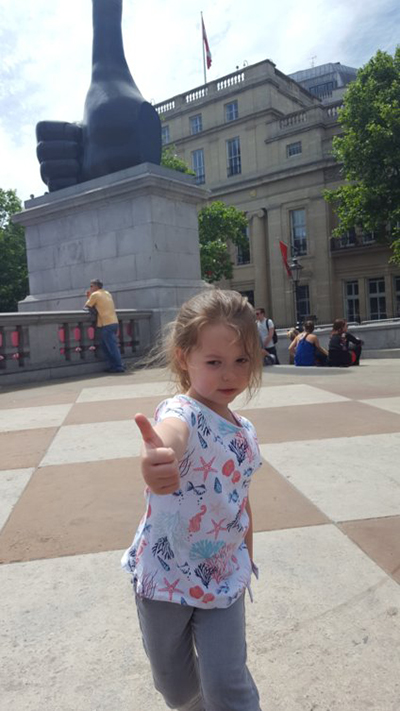 We stopped for some flag waving on the Mall.
We had a picnic at St James's Park.
And collected some twigs. So many twigs.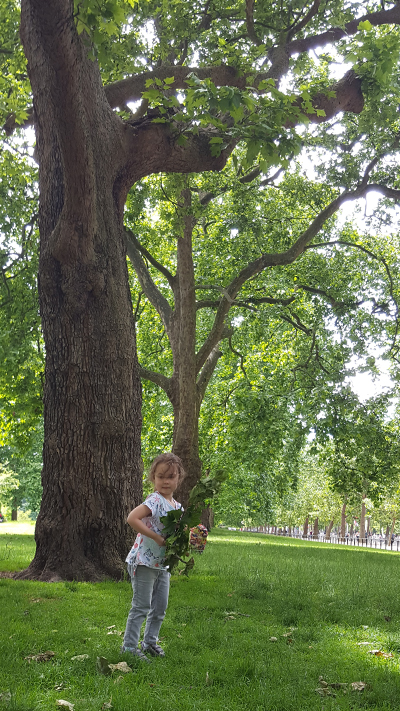 Then we went to an art store.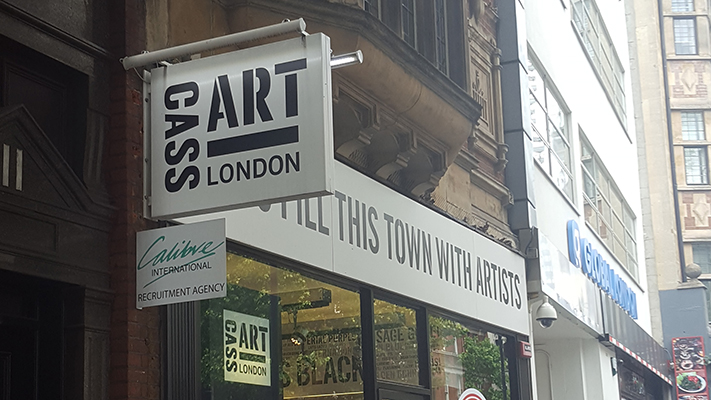 And pretended a paint roller was a razor.
Then we got on the train and came home.
Today, I asked her what we saw on our day out and all she can remember is the busker dressed as Yoda.
(Header image credit: Morio via Wikimedia commons)
———————–
PS – Hey, blog readers! What's up? Long time no see! I hope you're all well. Hopefully this is the start of me posting regularly again. I should be able to manage more posts than last year (it won't be hard since I've only posted twice in the last 365 days… ha!) No really, I WILL post again soon. 🙂
---