Summer brings many things.
Warm weather, holiday envy, strawberries, Wimbledon and an unending desire for ice cream.
Oh, and the Great British Bake Off.
Can you believe it? I am a self-confessed cake addict and last year was the first time I'd ever watched GBBO? I know: it's a travesty.
But the 2015 Bake Off is coming soon – and the BBC has even released a faboo trailer with the stars of the show lip syncing to a Sound of Music spoof.
Last year, I watched in awe as the amateur bakers battled it out for the title (and an engraved cake stand). I was awed by Luis's amazing designs, giggled at Norman's commentary and was inspired to try my own version of entremets after seeing Richard's mouth-watering creations.
But, do you know what I really oohed and ahhed over?
The gorgeous kitchens. The pretty pastel Kitchen-aids, the lovely ceramic mixing bowls, the super-cool ovens with doors that magically disappear and the proving drawers.
Oh! The proving drawers! 
My kitchen? It's tiny. It's currently a mess and all the equipment is very well used loved.
It needs more storage space – there are plans for new shelving, but what my poor kitchen really needs is to double in size. However, we live in a flat and I don't think my neighbour would think too highly of us knocking down the wall and invading his living room, just so I can have a proving drawer. And an island. And a tumble dryer.
Since more space isn't an option (sorry, proving drawer dreams), I'll continue making things work and I can slowly upgrade the items that I have. So, even if I don't have the perfect kitchen, at least it will be well equipped with nice things.
Here are a few items I'd love to add to my collection:
A nice measuring cup
While I tend to be a throw-it-all-in-and-hope-for-the-best sort of chef, sometimes I need to measure something properly and for that I need a good measuring cup.
This one is from the Imperial War Museum's gift shop. I know, the IWM doesn't seem like the place to go for kitchenware, but they have a lovely collection of vintage-style items – so go have a look.
A ceramic mixing bowl
I don't know what it is about ceramic mixing bowls, but they seem so homey. The colours are usually gorgeous and I love the detail in the designs.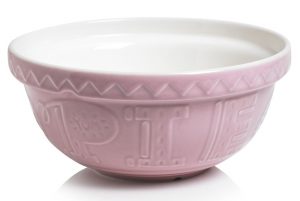 I've been eyeing this one up for a while now. It's available from Wilkinson's and also comes in blue.
Some fancy measuring spoons
I first discovered Ganz measuring spoons while we were on holiday last month. I saw them in a gift shop and almost bought a set then.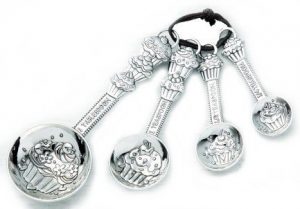 They're made of stainless steel with a silver effect and are available in a huge range of designs – all are extremely detailed and some even have coloured enamel bits. Pretty and practical! Plus, I'd have them out on display, meaning they'd be easy to find when I needed them (not shoved to the back of a drawer).
New tea towels
Our tea towels are ancient. Full of holes, stained, colours faded and whites turned a dull shade of grey.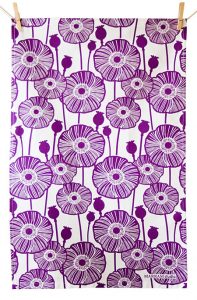 I love the colours and patterns in the range of tea towels available from Marram Studio. Their designs are inspired the nature of Scotland, which is probably one of the reasons I like them so much.
To be honest, my kitchen wish-list could cover 10 pages, so I'll stop day-dreaming for now and maybe go start a load of dishes instead.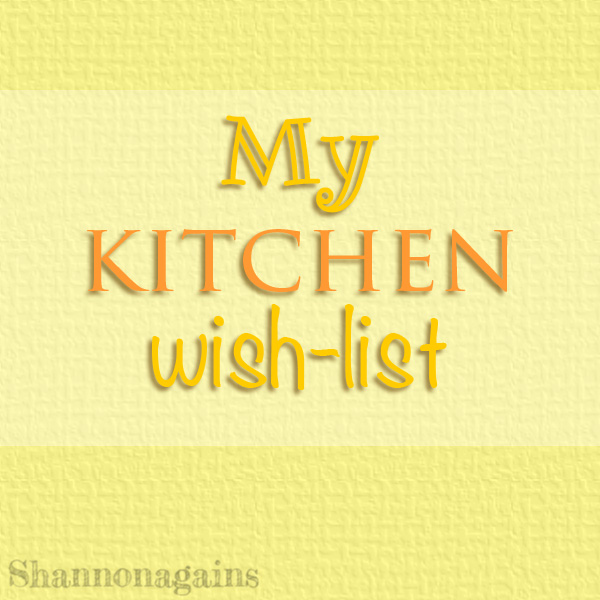 What's on your kitchen wish list? Tell me about it in the comments below!
---