Thank you to Lisa from mrssavageangel tagging me to take part in the 10 things you don't know about me blog post.
Here's how it works: Lisa asked me 10 questions, which I answered below. Then it's my turn to tag a few other bloggers and ask them ten questions of my own.
So, here we go:
1. High leg or thong?
Oh my! This got personal awfully fast. High leg.
2. Last time you got 'throw up' drunk?
Never.
For watchers of How I Met Your Mother, I, like Ted Mosby, had been "vomit-free since '93" or thereabouts. That is, until this past winter when I ended up with an awful flu bug and broke my streak.
I guess I have a pretty strong stomach. Also, I rarely drink. And when I do have alcohol, it's only one or two servings at most, even in my younger days.
3. Chandler or Ross?
It's funny Joey was left out of the question, but I'm going to add him back in, because over the course of the show, each of the male Friends captured my attention.
It started with Joey. The show first aired when I was 13 and I think its safe to say that I had a crush on Joey Tribbiani. Going back and watching the first season now, it's hard to say why – but I suppose it's hard to explain most things 13 year-old girls think.
However, it wasn't long before my preferences changed to Chandler and, for most of the series he was my favourite. It probably hasn't been until I've seen the show on re-runs that I've moved on to Ross. I like his sciencey brain and he's actually really kind (like when he bought Phoebe the bicycle), if not a bit of a doofus.
Reading over this, I realise it makes me sound a bit fickle – but I'd just like to point out that the last episode of friends aired more than 11 years ago. The show was on for ten. Now I feel old.
4. Ever broken the law?
Other than speeding? I don't think so.
5. Coffee or tea?
Usually coffee.
  6. Best haircut you ever had?
When we were on holiday this year, I got my hair cut for the first time since before Pumpkin was born – my hair definitely needed it and I was really happy with the end result, but that was probably partly because it was the first time my hair had looked decent in about two years. 
7. Mayo or salad cream?
I honestly think salad cream is one the most disgusting thing on the shelves in a British supermarket – and there are pigs trotters in our local Morrisons.
8. Most popular post you've ever written?
According to WordPress, my most viewed post is the one about our trip to Vintage Lindy Lou, a tea shop in Crayford. It's one of my oldest posts, which explains a lot. Also, the actual website for the tea shop is pretty awful, so it's not a surprise my little review does so well on search results.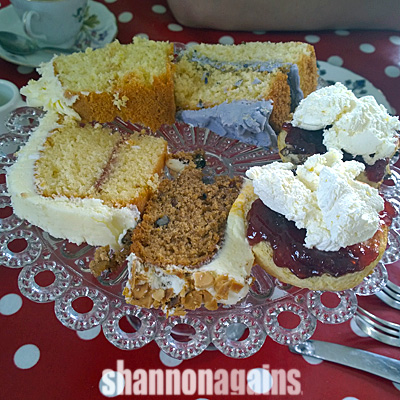 My most pinned post is my recipe for Slimming World friendly Sloppy Joes –  it's delicious!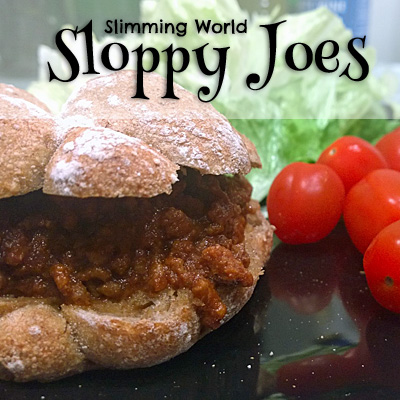 9. Uni mates or school friends?
A combination of both. The school friends I have now were almost all uni friends too because we went to the same community college and local university together. My specifically "uni mates" were on the same study abroad programme with me.
10. If you could have chosen your own middle name what would it have been and why?
I don't know. Since my parents made up my middle name, I probably wouldn't have thought of it myself. But I also like my middle name, so I've never really thought about what I would change it to.
So, now it's my turn! I'm challenging everyone who reads this to answer the questions below, but I'll also nominate these lovely bloggers:
And, here the questions for you to answer:
What was your first job?
Pancakes: thin or fluffy?
Showers or baths?
Geeky question: what would your patronus be? (Transalation for non Harry Potter fans: what animal best represents you?)
Do you have any tattoos? If yes, what are they? If no, have you ever considered getting one?
What's your favourite blog post you've written?
What's your favourite sweet treat?
Describe your perfect piece of toast – type of bread, how "done", what toppings?
What's your favourite colour to wear?
What song reminds you of a happy moment?
Be sure to let me know if you take part so I can read your answers – and thanks again to Lisa for tagging me to take part!
---